Recipe submission guidelines:
You must include the entire recipe.
It is mandatory you have at least one main photo. Photos or images can be in different sizes as necessary to complement your recipe. Photos must be your own photos and not just copied images from another website.

Your OWN work PLEASE. We request that our users don't copy recipes or images from another site, a box brand, or from a recipe book and then ask to post it here as their own. Give credit where credit is due. Include links if needed and when necessary.
Please check your spelling and grammar thoroughly. There is no editing of your recipe once its been submitted.


A link to your own website in your recipe submission is acceptable (and encouraged) but no advertising or affiliate promo links please.

No spam posting. Recipe submissions with too many links will be flagged and not get posted. If you follow the guidelines listed above… then you needn't worry. Other food websites and recipe blogs

are welcome

to post their recipes here with a link back to their site in the post.
---
*Note: All recipes submitted are reviewed by a moderator. If you've made a submission and it wasn't listed here at LuvMyRecipe, there may be an issue and there's a request for more information (IE: No image, No recipe, etc.). Please check your profile page for private messaging from administration.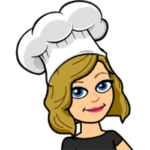 Thank you for your interest.
Chef Carol and the

---
**If you believe a posted recipe or image that has been submitted to LuvMyRecipe.com is in violation of copyright or is otherwise owned by a third party please contact LuvMyRecipe.com after reviewing our Copyright Policy.
---