---
Would you like to contribute to LuvMyRecipe.com by writing articles? Do you have a particular niche you'd like to write about? LuvMyRecipe is not currently adding any new contributors to the website. This may change in the future. We are still in a building phase for our website project and adding contributors (writers) is definitely in the cards. If you'd like to contribute to the website right now, all members here at LuvMyRecipe.com can customize their own profile picture and background images to their own personality. If you're a business or a company, your account here can be customized to a specific brand or genre.
Contributing recipes from your account here can help build your branding and familiarize website visitors to your particular niche food, category, or demographic. Your submitted recipes here have their own unique internet url for each recipe. You can then share that link with friends and family. Our website members are welcome to list their own website on their profile pages here at LuvMyRecipe.com and add various cuisine related preferences and settings for customization.
If you would like more than a profile page and would like to be considered for a future writer's position here at LuvMyRecipe.com, you can submit a sample article of your work for consideration. LuvMyRecipe.com quality contributors should:
Be able to commit to one food niche article/recipe weekly or bi-weekly – any article should be of least 750 – 1,000 words. The article should include a complete recipe and have at least one high resolution image of the finished dish (1920×1080 minimum to be considered for "Featured" articles).
Add unique recipes and content – The article should be your own work and exclusive to LuvMyRecipe.com (even if you are ghost writing or using a pen name). Articles should be dedicated towards the author's specialty food niche, genre, branding, or style. 
Have a passion for their niche – As an author you represent yourself as an authority on the subject. Your confidence and credibility should come through in your writing.
Any sample submissions remain yours and LuvMyRecipe.com will not publish any submitted images or articles without explicit permission. Submission samples are for representation purposes only. Sample submissions may be an extension or rewrite of a recipe you've posted at LuvMyRecipe.com. For example, a posted recipe at our website from your user account can be submitted as an in depth article using that same recipe. In that example, you've already given LuvMyRecipe.com permission to publish the recipe submitted through your user profile but your "sample article" submission of the recipe to the email address below will not be published and remains yours unless explicit permission is obtained. All sample submissions are checked for plagiarism.
All sample submissions can be sent via email to:  submissions@luvmyrecipe.com 
Please include a short note introducing yourself and any relevant information.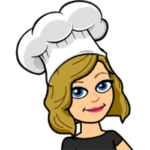 Thank you for your interest.
Chef Carol and the